Steve Baker & the Live Wires (D, GB) -Modern Brit-Blues to funky New Orleans-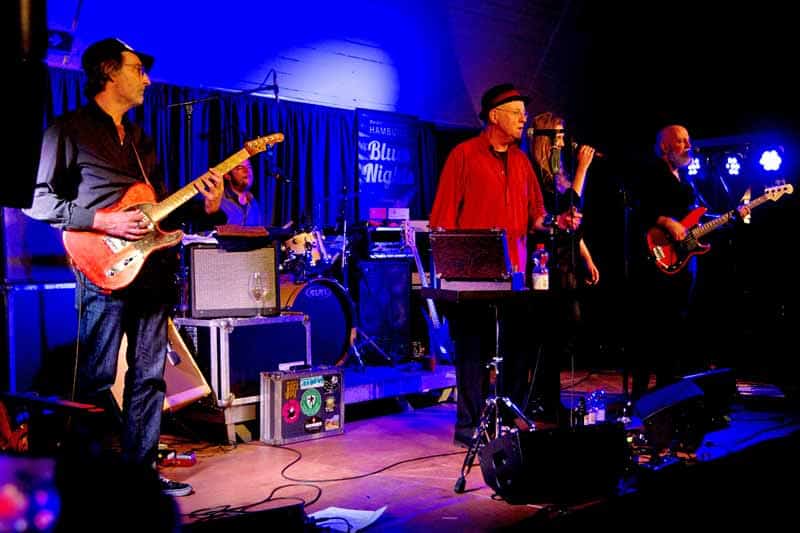 Modernes Crossover ist für ihn eine Selbstverständlichkeit. Kaum ein anderer lässt "alte Musik" so frisch und jung klingen wie Steve. Variantenreich, modern und dennoch ganz nah an den Wurzeln des Blues. Großartige Musik!
Modern crossover is selfunderstanding for him. Nearly nobody else let "old musc" sound so fresh as Steve does. Various, modern and close to the roots of Blues. Great music!
Line Up: Steve Baker (voc/harmonica), Jan Mohr (g), Jeff Walker (b/voc), Björn Puls (dr/voc), Gina Baker (voc).
https://www.youtube.com/watch?v=oOE2UwFzQKw
https://www.youtube.com/watch?v=HeNMhTUlwcY